This article dives into the use of direct messaging apps, specifically WhatsApp, to engage supporters in a campaign.
'Apptivism' is activism through messenger apps, such as WhatsApp.GroenLinks in the Netherlands in 2017 used WhatsApp to communicate with 10.000 digital volunteers in order to share social media content more widely. An increasing number of Green parties have set up something similar in recent years.
We spend much of our online time using messenger apps (like WhatsApp). It's the place where we speak to our friends, family, and our colleagues. But, increasingly, businesses and political parties are using it too. Many Green parties are among them.
The idea is to use a messenger app as a way to communicate to a group of engaged Green party members; digital volunteers. Part of the communication is to strengthen a sense of community (give campaign updates, share emotions and opinions on important moments) and the other part is to motivate your supporters to perform an action, such as sharing your message on social media. Specifically, apptivism has proven successful in increasing organic online traction, which is of vital importance for reaching more people and growing the following base.
There are many messaging apps and services out there: text messages, iMessages, direct messages, Facebook Messenger, Signal, Telegram, and WhatsApp. WhatsApp is the most used messenger app in Europe, and Telegram is becoming increasingly popular.
This article will focus on using WhatsApp. Telegram functions in a mostly similar fashion. Both give users the option to set up broadcast channels, where the owner can send messages to everyone at once, but all other users cannot. In WhatsApp, this is called a 'Broadcast List' and for Telegram, it is called a 'Channel.'
The benefit of such broadcast channels is that you are in control of the communication, and no one else. As such they function very differently from the standard WhatsApp and Telegram groups, where everyone is part of the conversation. The 'microphone' is in your hands only; you are the only one who can send messages to everyone. This is sometimes referred to as a 'one-to-many' communication.
The most common way this tactic is used in campaigns is that the communication team shares online content to a recruited group of participants. With the explicit request towards the participants to interact with, and share, your content. But it can be used in a variety of ways. Other forms can consist of one-on-one communication with a more specific list of people, or creating a larger chat group which is open for discussion and group interaction.
In order to set up a broadcast list, all you have to do is open WhatsApp and tap the 'Broadcast Lists' button at the top of the Chats screen. Next you tap 'New List' at the bottom of the Broadcast Lists screen. This will create a new Broadcast List.
When you send a message to the Broadcast List, it will send to all recipients in the list who have your number saved in their phones' address book. The recipients will receive the message as if it's a standard direct message. When they reply, it will appear as a standard direct message in your chats screen; but their reply will not be sent to other recipients in the Broadcast List.
You can add or remove recipients from the list by tapping 'Edit list.' Because recipients need to have your number saved in their phones' address book, you cannot simply start adding numbers to the list. Thus, new recipients - 'apptivists' - need to have added your phone number first. Moreover, it is expected from organisations that they ask for active consent (a sign-up) from people before messaging them. Thus, new recipients - 'apptivists' - need to message you first.
There is a maximum of 256 contacts that can be added to any single broadcast list. However it is possible to use multiple lists. All that is needed is to copy-paste any message you send to one list, to the other lists as well. Using WhatsApp on your computer (web.whatsapp) makes this a quick and easy chore.
The sign-up procedure works the following:
New apptivists need to send a message to your number.
New apptivists need to add your number to their phone address book.
Apptivist is added to the broadcast list by the party.
These first two steps need to be communicated clearly to people who are interested in joining the list. For example on a website page or social media post. An example could be the following:
How do you become an apptivist?
Click on this link to open WhatsApp
An automatic message will now load that says "I want to become an apptivist" Send it!
Add the phone number that is shown to your contacts.
Bingo! You are now added to our Apptivism list and will receive messages from us shortly.
The idea is to use Whatsapp as a way to communicate to a group of engaged Greens. One goal of the communication can be to strengthen their relationship to the party (give something). For example by sharing updates on Green successes, voicing the party's concerns about the latest news, or sending a personal message from the party leader.
Another goal can be to activate them (ask something). For example to share your content on social media, sign up to participate in an event, or donate to the party. Sharing content can especially prove helpful for a party: when a thousand or even a hundred people share the same message on Twitter, Facebook or Instagram at the same time, that can have a remarkable impact on how many people will see that message.
Make sure to keep what you give and what (and how often) you ask in balance. If you notice that people are leaving the Broadcast List, that is probably a sign that the balance is missing.
Apptivism was on the shortlist for Dutch 'word of the year' in 2017. The fact that GroenLinks used WhatsApp for campaigns, and that thousands of people participated, became a much discussed feature of their successful campaign for the 2017 national elections. GroenLinks used their apptivism broadcast lists to successfully boost their content and online activities, by asking apptivists to share their social media posts or use their hashtags.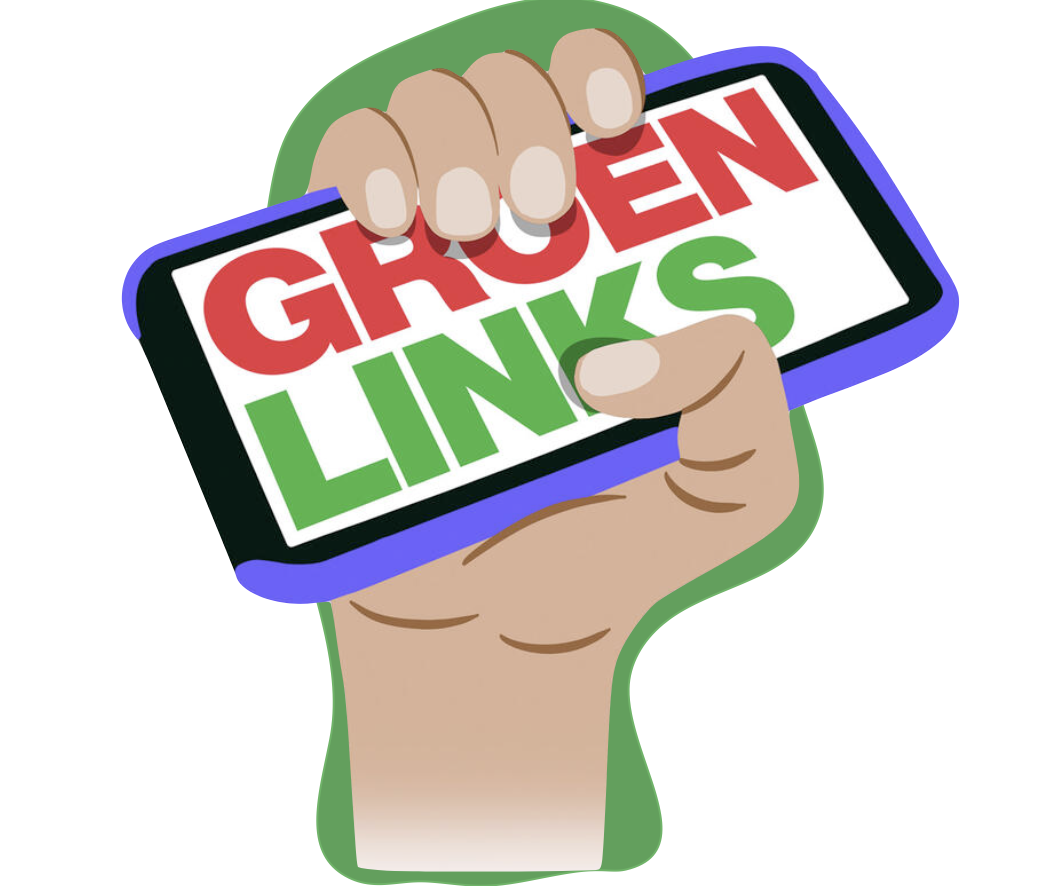 Using this tactic, they could attract a lot more attention to their online communication efforts, since a group of highly engaged people consistently shared their content. The benefit is that it looks like, and qualifies as, 'organic' interaction. Organic interaction on your content is much more valuable than interaction obtained through advertising, because it proves that you have active advocates for your cause that are willing to use their online platforms to support you. Besides using it to cause a larger and more consistent reach for your communication, it can also be used to kickstart a piece of content to go viral – for example, a well produced video.
In order to keep people engaged every other message was trying to build a sense of community by sharing updates and insights, without a Call-To-Action. The frequency of their messages was about once or twice a month to about once or twice a week closer to elections.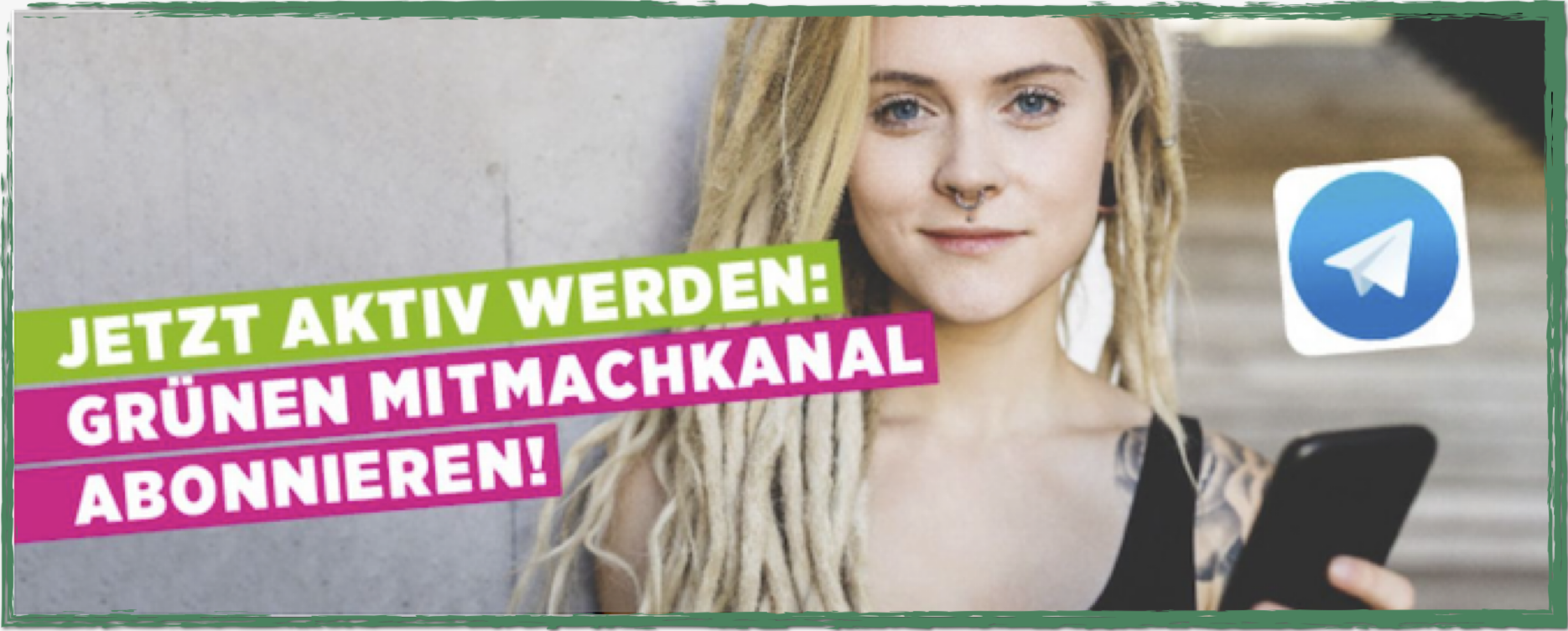 You don't have to use WhatsApp when a different app is more popular among your target audience. The Vienna Greens used Telegram in 2020. The content on this #MitMachKanal ('experience channel' or 'participate channel') includes curren affairs, video, links, petitions, short calls for action or invitations to events and actions by the Greens in Vienna. So e.g. a request to share Facebook pictures, to share in TV discussions or to be invited to street activities.
Most of us spend hours a day on messaging apps. Increasingly political parties, activists and businesses are finding ways to use these apps to their benefit. A successful way to use messenger apps in campaigns is by setting up broadcast channels where a group of highly engaged greens is occasionally asked to share the party message on social media. On WhatsApp you need a 'Broadcast List' for such purposes. On Telegram you need a 'Channel.'
---
Last updated: June 2022
---
¶ Related articles